PASCON IS…
Palliative care week
September 11-15, 2023
Join the PASCON staff, volunteers and board for a week of free workshops, information sessions and opportunities to learn about how you or your family can benefit from our services, or how you could become involved as a volunteer. Stop by our office in the Anderson Building or meet us at our Stop & Shop table.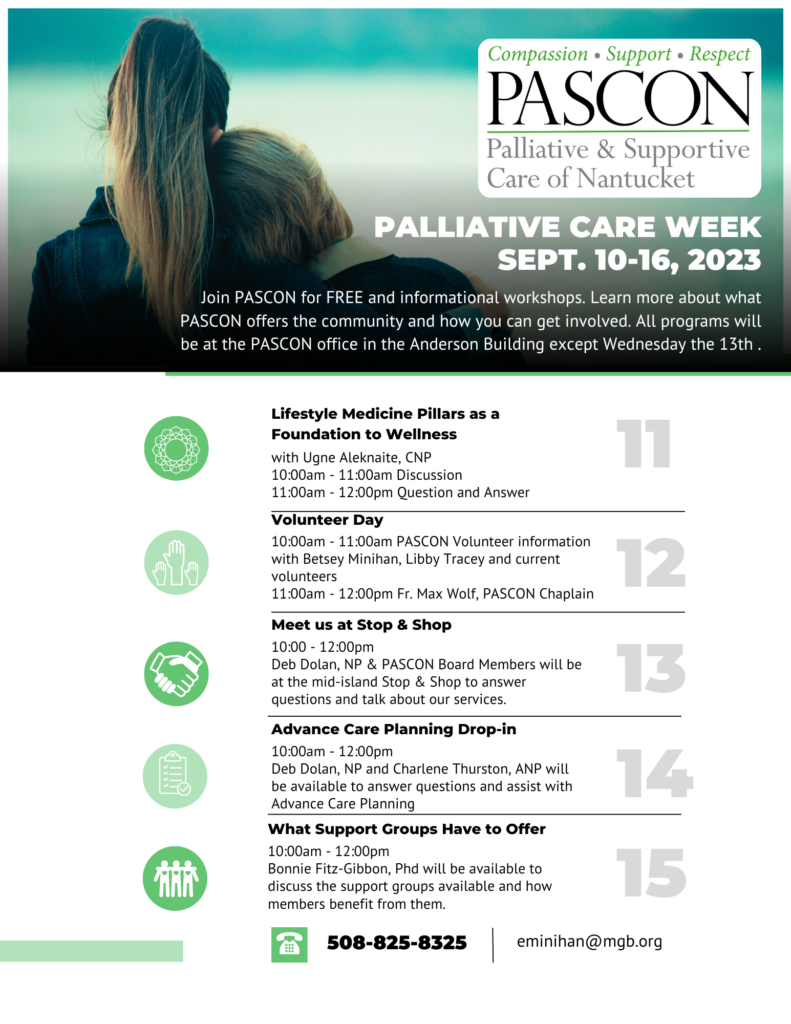 Thank you to everyone who participated in Swim Across America. This year's event raised over $650,000 to benefit PASCON, Nantucket Cottage Hospital and Mass. General Cancer Center. These organizations work to provide Nantucket patients with personalized, compassionate care and cutting edge treatment options.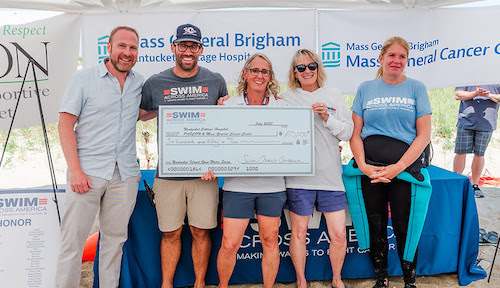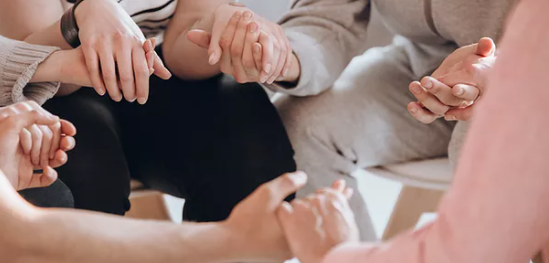 Support Groups
For patients, family, and friends to share experiences, discuss concerns, and learn from each other in a confidential and nonjudgmental environment

Marla Ceely Lamb Fund
For island cancer patients needing to travel off-island for treatment and care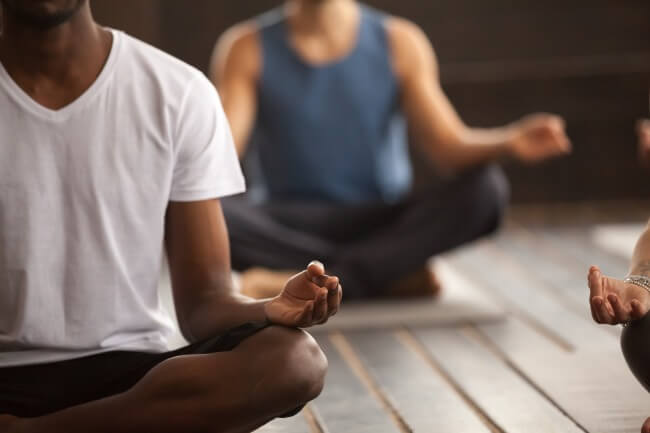 Programs & Services
Available at no charge to anyone on island with a life-threatening illness as well as family and friends of those with a life-threatening illness.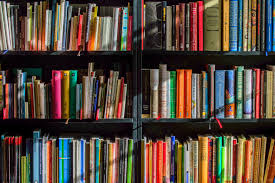 Resources
Videos, articles, and links you may find helpful as you navigate your or your loved one's illness.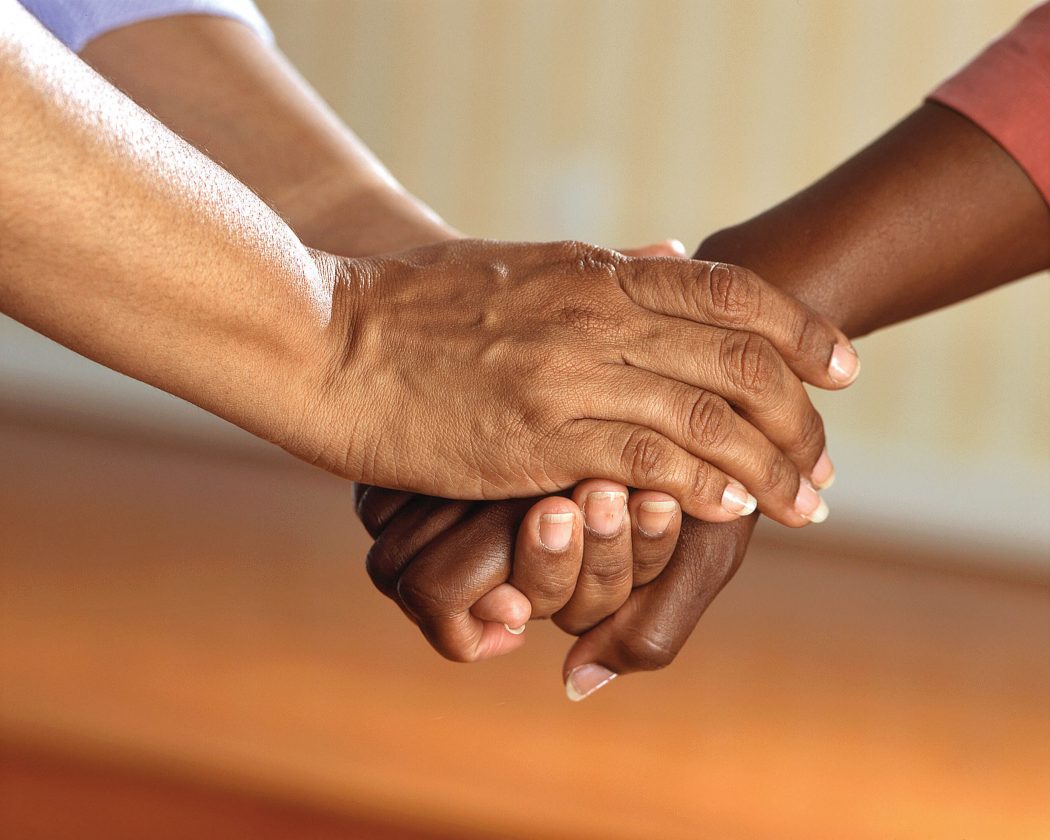 Ways to Help
All our services are free to the community so your support is key to our success.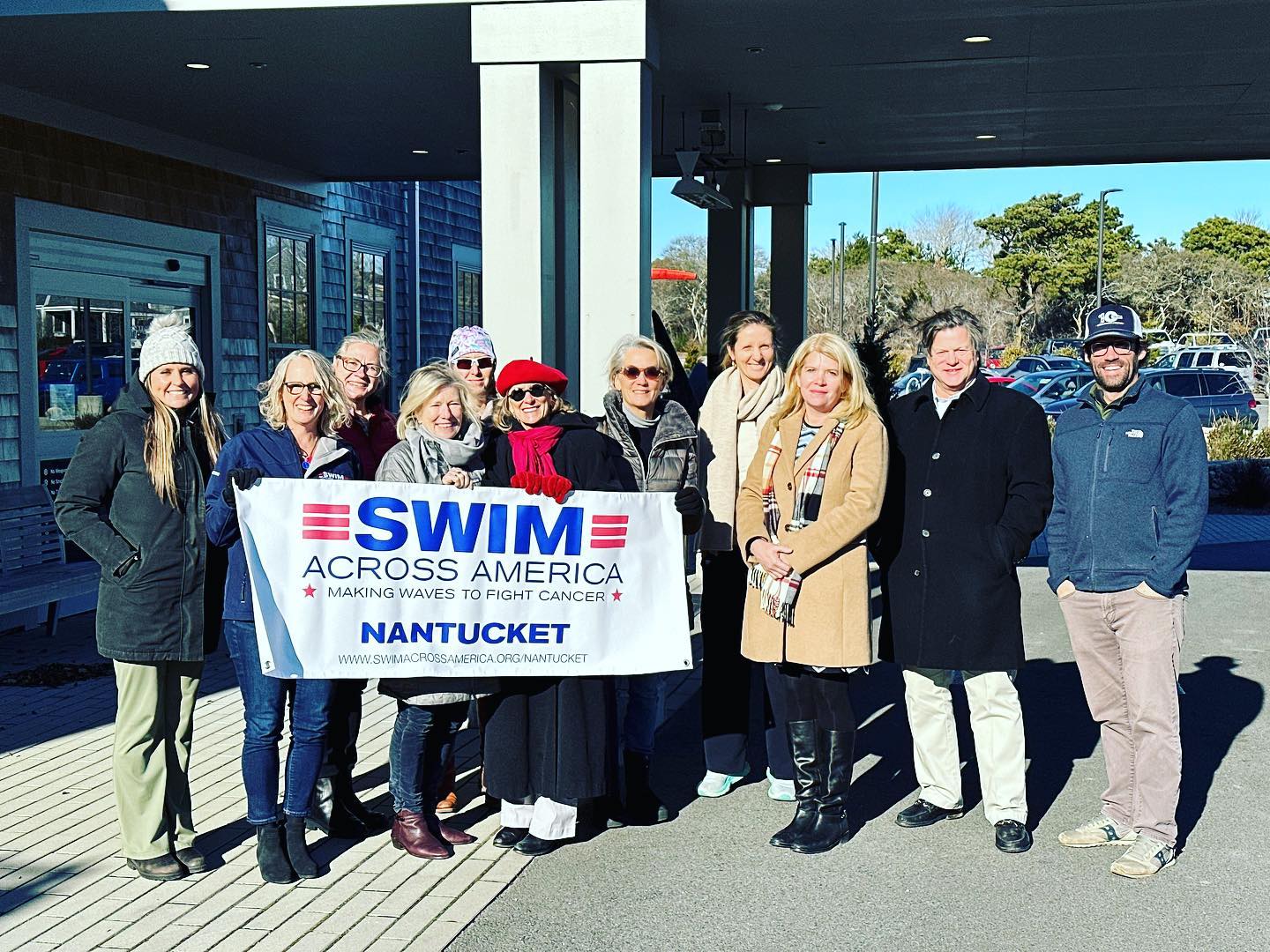 Events
Upcoming and ongoing fundraisers, community events, and educational opportunities.