Interdisciplinary Team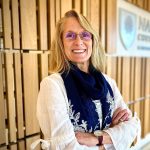 Deborah M. Dolan, RN, BSN, MSN, CRNP, ACHPN
Program Director
Nurse Practitioner
Debbie took over as Program Director and Nurse Practitioner in August 2021. She is the case manager of all our palliative Care patients and brings many years of experience in symptom management, education, counseling, and support to patients and families facing any stage of serious illness. She also facilitates the Cancer Support Group and co-facilitates the Caregivers Support Group.
Debbie has been an RN for almost 40 years. She worked as a Hospice RN for many years before going back to school for her Nurse Practitioner degree as well as a certification as an Advanced Practice Hospice & Palliative Care Nurse. Before moving to Nantucket, she worked in a large Hospice and Palliative Care program in Pennsylvania. Debbie grew up on Cape Cod and moving back to this area has been a long-time goal and she is delighted to again be closer to the ocean and her family.
---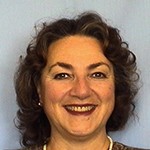 Charlene Thurston, RN, ANP
Director Emeritus
Charlene served as our Program Director and Nurse Practitioner since developing the comprehensive care program in 1988, first as a hospice program, and, many years later, expanding it to a palliative and supportive care program.

Prior to that time, she'd had experience as a Head Nurse at Massachusetts General Hospital for 5 years, Head Nurse at Nantucket Cottage Hospital for 6 years, then Nurse Practitioner for Nantucket's Community Health Department for 2 years.

Charlene holds a Bachelor of Science in Nursing Degree from University of the State of New York, an Associate's Degree from Northeastern University, and certification from Harvard University-Massachusetts General Hospital Adult Nurse Practitioner Program.
---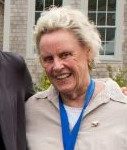 Libby Tracey, RN, MSN, AOCN
Palliative Staff Nurse
Libby joined PASCON in 2019 to assist Dianne with palliative care patients and their families.
Libby graduated from Washington University, and after her children were born, began a long period of nursing education, the focus of which was oncology. She received her Nurse Specialist degree in Oncology from Yale University School of Nursing. In 2019 Libby finished the academic requirements for a master's degree entitled "Theology in Healthcare" which she began at Boston College. Libby was formerly the Clinical leader of the Oncology Program at Nantucket Cottage Hospital, where she is still serves as a nurse consultant to the program, as well as the Case Manger for the MGH-ACK program called Integrated Care Management.
---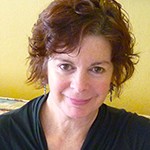 Bonnie Fitz-Gibbon, Ph.D, LMHC
Palliative Care Counselor
Bonnie has been a psychotherapist in private practice for over 25 years and has been the Palliative Care Counselor for PASCON since April, 2014. Bonnie brings her knowledge, skills, and compassion to any patient she serves and is available to all of our patients, whether affected by illness themselves, caregivers of someone who is ill, or bereaved family members.

Bonnie received her PhD in Psychology from Saybrook University. Her orientation focuses on the existential/humanistic issues of life and she is particularly interested in the developmental aspects of aging and illness, and how to maintain psychological, physical and emotional well-being.
---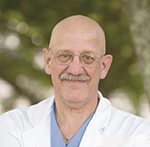 Timothy Lepore, MD
Medical Director
Dr. Lepore is the Medical Director and Chief of Surgery at Nantucket Cottage Hospital, and has volunteered his time to serve as the Medical Director of PASCON's Interdisciplinary Team since the inception of the program as hospice in 1988. As our Medical Director, he has made himself available to oversee our program and serve as a resource for our program, staff, and patients. Though patients receive their medical care through their own private physicians, Dr. Lepore is available whenever consultations or back up are needed.

Dr. Lepore has practiced on Nantucket since 1983 and has been well known as the island's surgeon, medical examiner, school physician, Lyme Disease expert, and, most recently, the subject of the 2012 book, Island Practice by Pam Bulluck. He is a graduate of Harvard College and Tufts University School of Medicine, and is a board certified general surgeon and member of the American College of Surgeons. Prior to moving to Nantucket, he was an Assistant Professor of Surgery at Brown University Medical School, as well as the Director of Emergency Services and Surgical Director of the Intensive Care Unit at Roger Williams Hospital. He has also served as an Adjunct Assistant Professor in the Department of Infectious Disease and Global Health, Cummings School of Veterinary Medicine at Tufts University.
---